High Quality FZG Square Static Vacuum Dryer Drying Machine
Vacuum Mango Slice Drying Machine with Tray About Us: From dryer, mixer to granulator, from unit machine to production line, we have them all. Hywell Machinery is a professional manufacturer of industrial drying machine, mixing machine and granulating machine.This desicator is a static vacuum desicator , so the physique of the dry supplies will not be damaged. The temperature sensing supplies which are suitable for such trades as medicine company , chemical industry , food , electron , traditional Chinese medicine ,etc. are dry.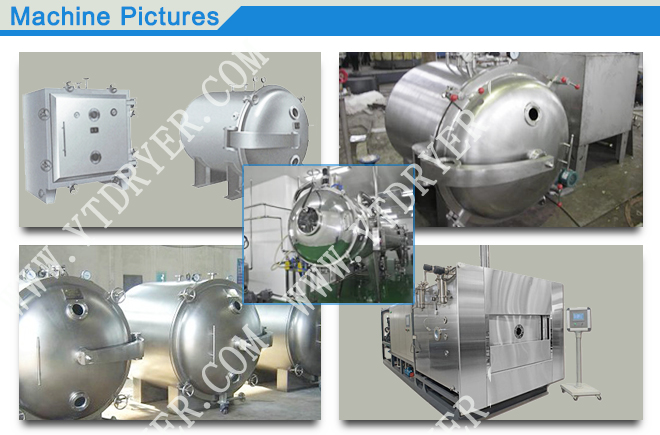 Characteristic of the equipment
Can get higher dry speed under lower temperature , heat can utilize abundant low-temperature dryness or temperature sensing dryness of supplies can dry to contain solvent and is it retrieve supplies of solvent can be disinfected before the dryness to need, any impure thing has not been sneaked into in the dry course.
Operation principle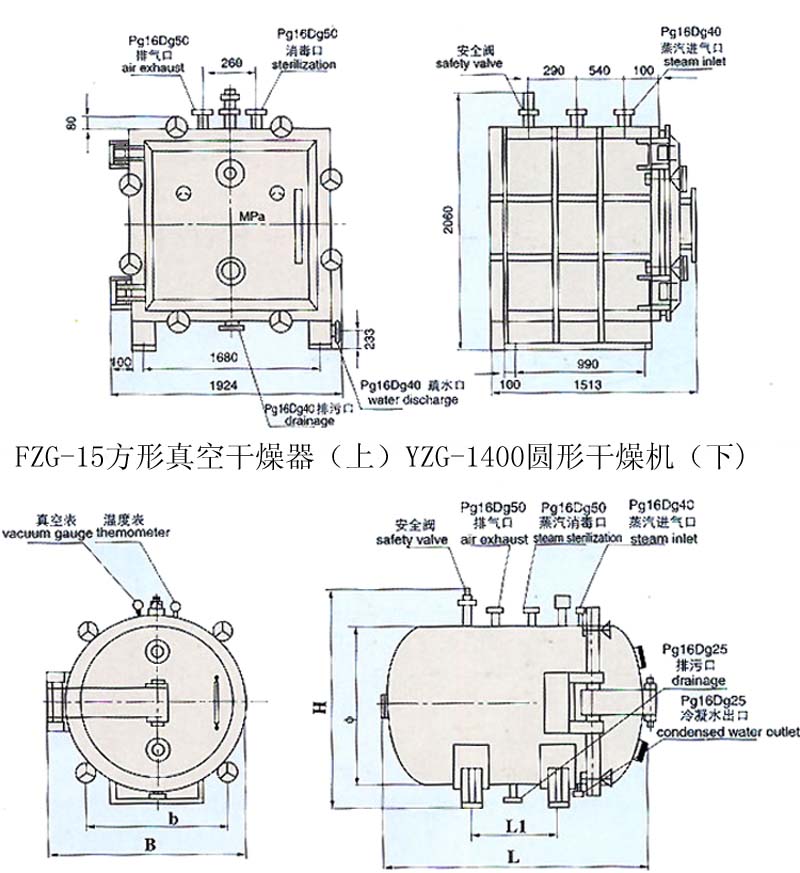 Technical parameter
| | | | | |
| --- | --- | --- | --- | --- |
| description Specification | YZG-600 | YZG-1000 | YZG-1400 | FZG-15 |
| internal size of drying cabinet(mm) | φ600×976 | φ1000×1527 | φ1400×2054 | 1500×1400×1220 |
| external size of drying cabinet(mm) | 1153×810×1020 | 1693×1190×1500 | 2386×1657×1920 | 1513×1924×2060 |
| layers of drying holder | 4 | 6 | 8 | 8 |
| layer distance(mm) | 81 | 102 | 102 | 122 |
| size of drying pallet(mm) | 310×600×45 | 460×640×45 | 460×640×45 | 460×640×45 |
| numbers of drying pallet | 4 | 12 | 32 | 32 |
| pressure inside the drying pipe(MPa) | <0.784(8kg/cm2) | <0.784 | <0.784 | <0.784 |
| temperature of the drying holder(℃) | degrees below | degrees below | degrees below | degrees below |
| unload vacuum inside (MPa) | -0.09~0.096 | -0.09~0.096 | -0.09~0.096 | -0.09~0.096 |
| model and power of the vacuum pump when condenser is not equipped(kw) | SK-1.5 4kw | SK-3 5.5kw | Sk-6 7.5kw | Sk-3 7.5kw |
| weight of drying cabinet(kg) | 250 | 800 | 1000 | 2100 |